Outlook for iOS
1. Due to Microsoft changed how its Outlook for Mobile app authenticates in the latest update, please remove your Exchange account if you set it up before.
Then select Delete From This Device
2. After deleting the account you would be prompted to Add Account/Skip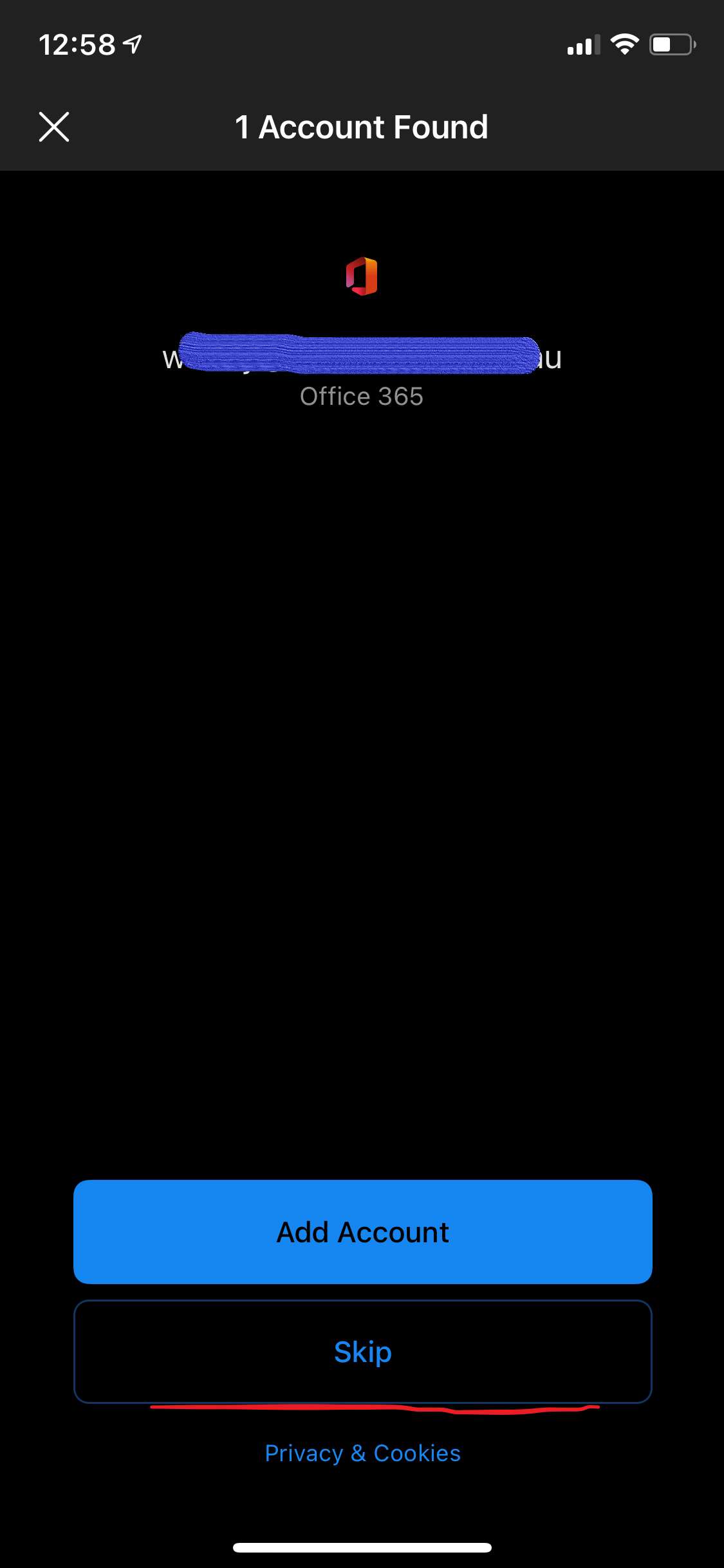 Please tap on Skip.
3. Enter your email address in the next screen and tap on Add Account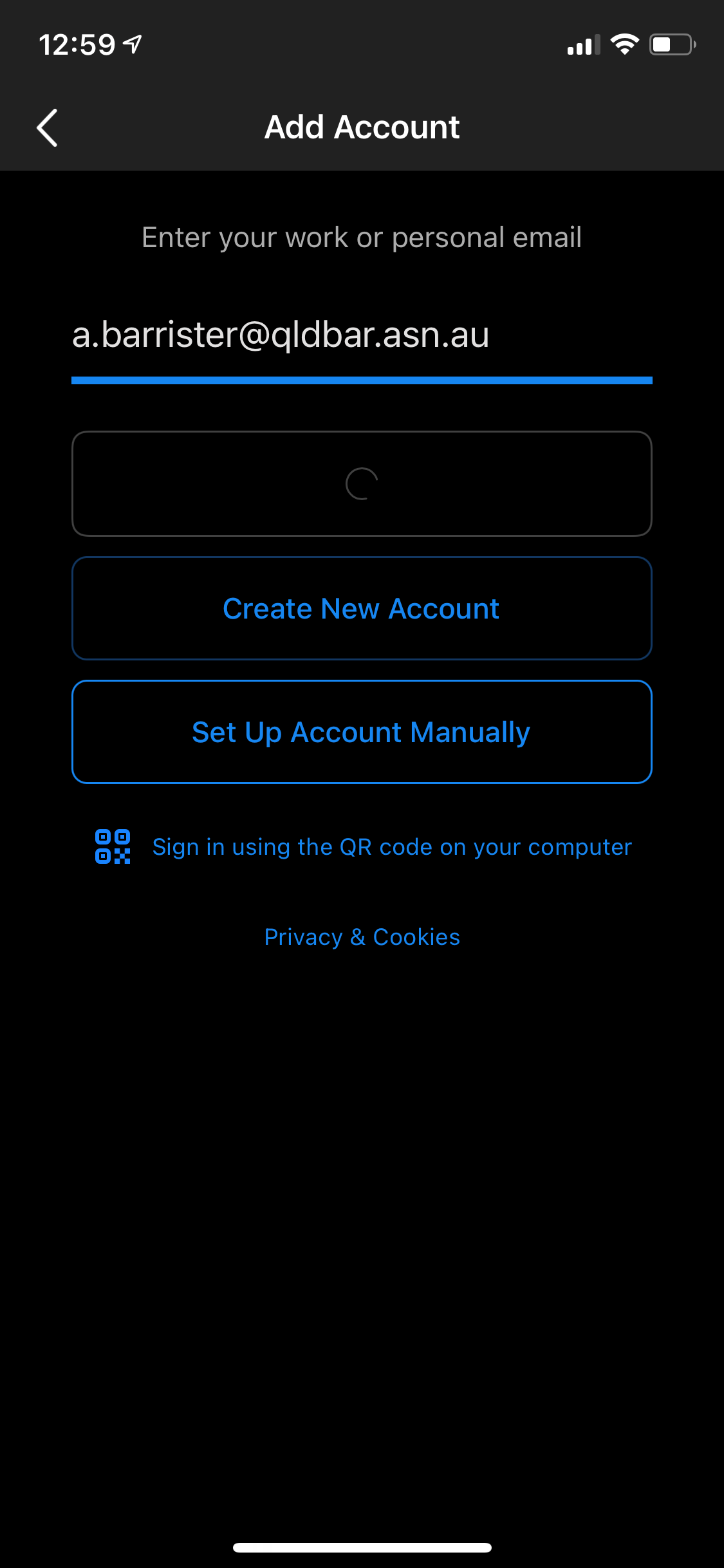 4. Enter your email address, password and description then tap Sign In: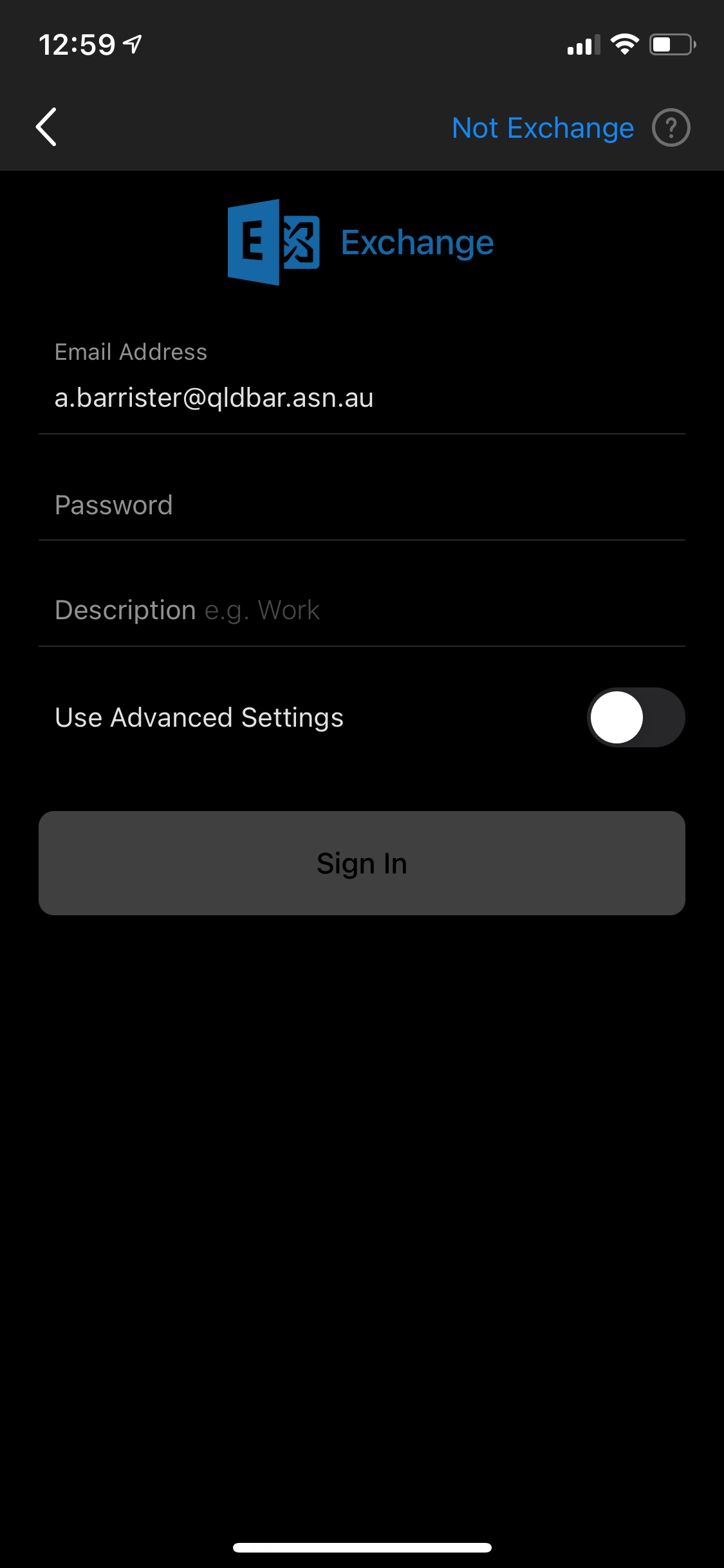 Email Address: Your email address
Password: Your password
Description: qldbar
5. After you added the account, the screen below will show.